Warning
: Undefined array key "banner_ad_width" in
/home/u710754889/domains/freshfounder.com/public_html/wp-content/plugins/quick-adsense-reloaded/includes/render-ad-functions.php
on line
360
Warning
: Undefined array key "image_width" in
/home/u710754889/domains/freshfounder.com/public_html/wp-content/plugins/quick-adsense-reloaded/includes/render-ad-functions.php
on line
360
Warning
: Undefined array key "banner_ad_height" in
/home/u710754889/domains/freshfounder.com/public_html/wp-content/plugins/quick-adsense-reloaded/includes/render-ad-functions.php
on line
361
Warning
: Undefined array key "image_height" in
/home/u710754889/domains/freshfounder.com/public_html/wp-content/plugins/quick-adsense-reloaded/includes/render-ad-functions.php
on line
361
Warning
: Undefined array key "banner_ad_width" in
/home/u710754889/domains/freshfounder.com/public_html/wp-content/plugins/quick-adsense-reloaded/includes/render-ad-functions.php
on line
360
Warning
: Undefined array key "banner_ad_height" in
/home/u710754889/domains/freshfounder.com/public_html/wp-content/plugins/quick-adsense-reloaded/includes/render-ad-functions.php
on line
361
Around 2 PM (IST) I got an update that MercedesBenz German Official Instagram Account Hacked by catz, after checking up there were things I started looking for what's happening exactly & now their Instagram account has been fully destroyed… let's see the full report.
---
Update on News-
After a long hacking tour, finally, Mercedes Benz got its account back with full restoration leaving nothing behind. Mercedesbenz_de is now live available on Insta. I am happy how the company worked but this brings an update that the hacker might not have got the access of Email account but of only Instagram handle so even if catz deleted everything Mercedes have restored the backup to get things back on track.
What I saw at First on MercedesBenz German Official Instagram Account Hacked by catz:
After getting the news I checked their account & it was hacked where username name was the same as Mercedesbenz_de but the original name has been changed with "Hacked by catz" which is probably the person or group who did this with Bio upgraded & even put a BTC Link that came out of Blockchain.com. This was not it, under the bio Hacker has written "Fundraiser for Starving" which seems like Hacker is kinda Robin Hood.
How it all Started (Proofs with Timestamp (IST):
I jumped into the hacked profile of Mercedes Benz German to see the whole matter after I clicked the Link in Profile using VPN it shows a QR Code for payment.
Turning back to the Mercedes German Profile, I checked stories in which the first story was of a Post profile name "Lioni Dubiel- leonidubiel" with & second was of "Sara- cuzimsara" a Twitch Streamer & a YouTuber, both were Girls and their stories last for a very long.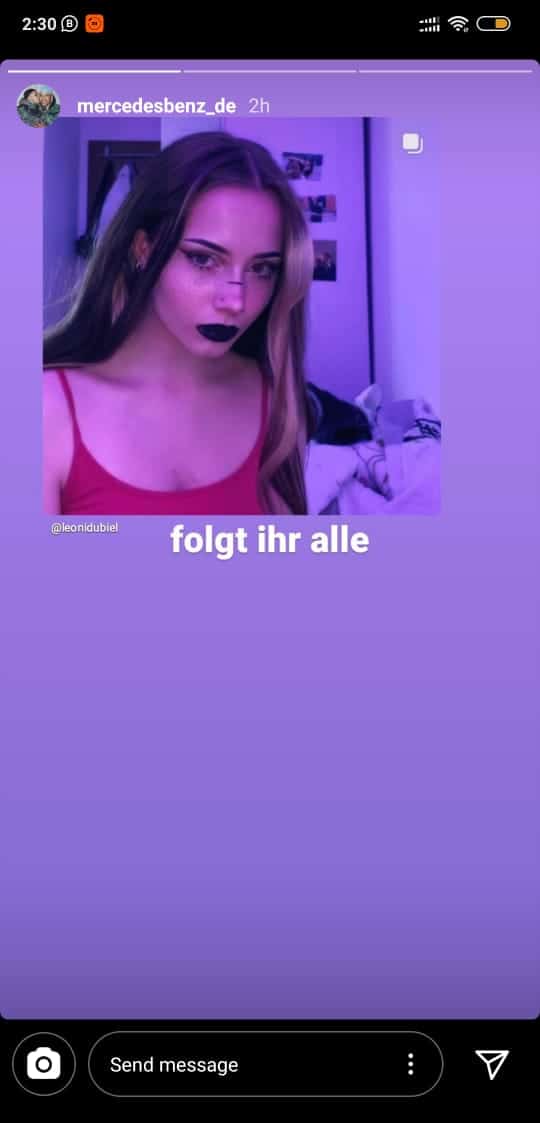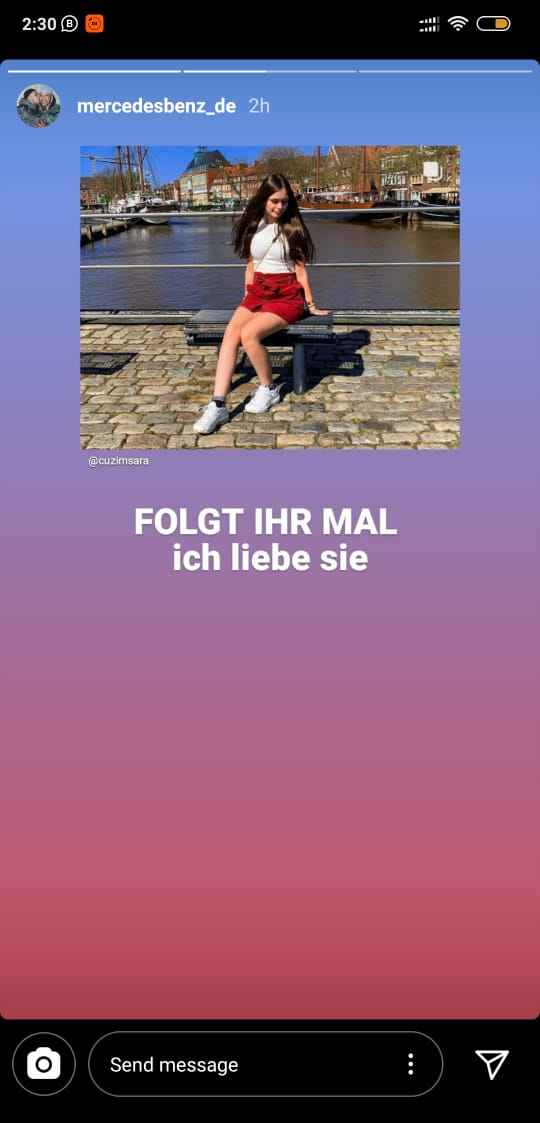 I think the hacker was giving Shouts to those profiles and maybe that's why those Transactions were made on Blockchain for making Business out of it.
Lately, it started posting some pictures which you can see below without any Captions. After a Minute or Two, it posted another 2 similar Pics with different Caps "Allah Akbar" "Allah Ackbar", just before posting these 2 pictures Hacker set DP of this pic & then Uploaded them.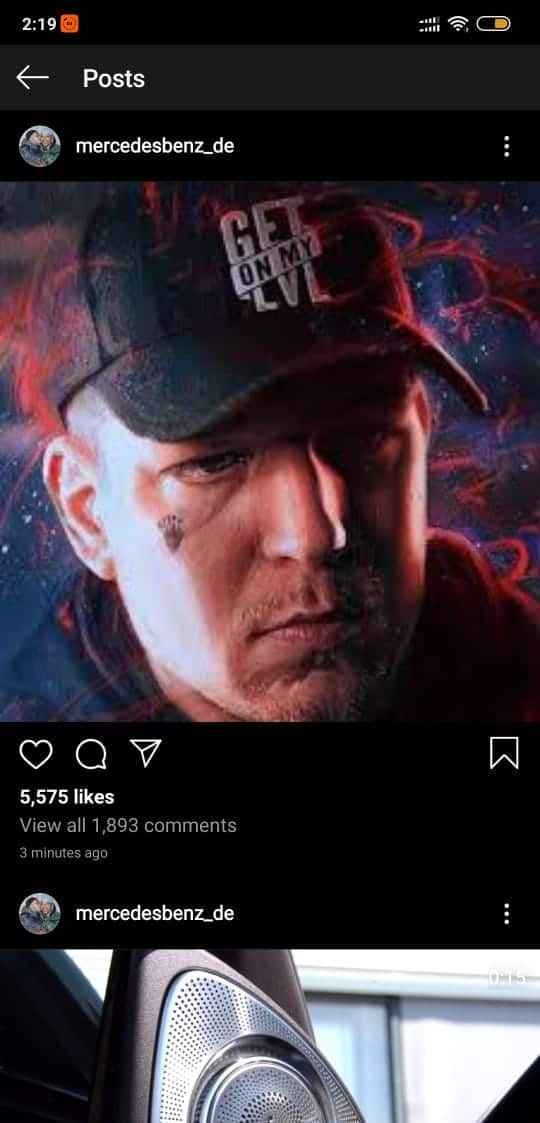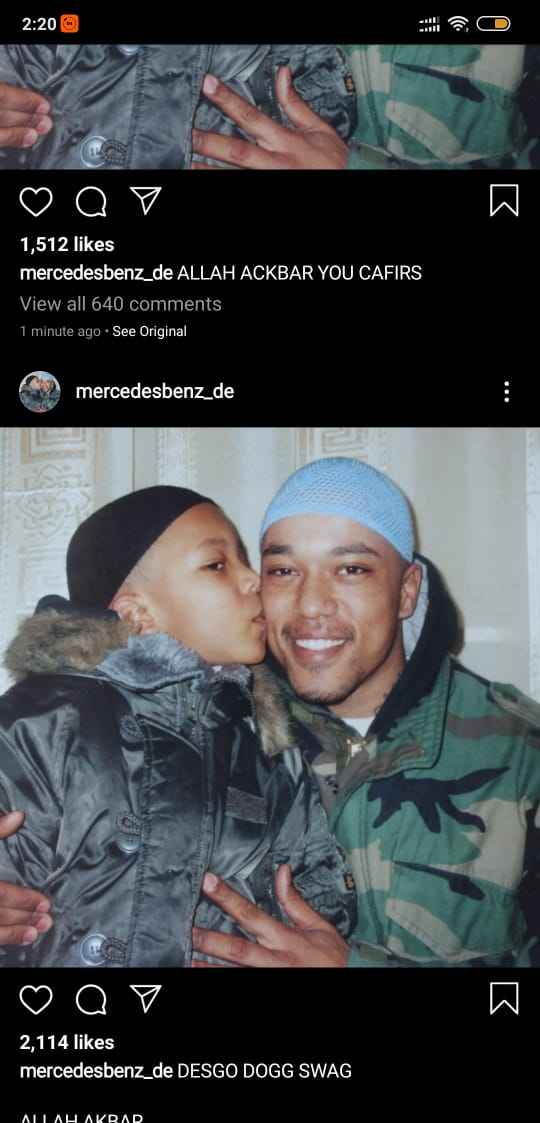 After a while, those Post get Deleted and 2 Stories are Uploaded, one was of "Officiallancebutters" another Verified account with over 46.6K Followers & seems to be a Music Producer but just after a Minute or Two Hacker deleted that Story from Mercedesbenz German Instagram Page.
Another Story came after that of a Meme Page "memefluss" & the Post that has been shared by the Hacker was of a Nibba with some text over the picture you can see below.
After Posting that Hacker changed New Profile Pic of German Mercedes Instagram Page to an "XD" with Urdu Text around it.
Sara, the Twitch user mentioned above uploaded a Story on her profile stating "Because a lot of People are Writing to me right now:
I don't know the person who Hacked Mercedes."-Translated with Google Lens
Where no other account updated for anything, even Leoni Bio states 'DM for SFS".
Mercedes-Benz German Instagram Account get Destroyed completely- Everything Deleted
Things were happening, Post get uploaded & deleted, stories get posted and deleted but one thing that took place was instantly Mercedezbenz_de Deleted all of its Post & started showing No Posts, then something happened with its IGTV, then with Mercedez Store and then with Tagged Posts. You check now you find nothing on their name as the account has been fully deleted.
Now whos catz? I don't know as I tried but didn't get anything with the name, maybe a new hacker group in the market or maybe a person, but one thing is for sure that is he/she knows Urdu or Arabic as per signs.
Why Hacker Posted all those stories & posts on Mercedez_de Account?
That's the main thing which makes no sense because nothing is left now on profile, not even any stories, and if the Girl is giving that statement so why it get Uploaded and not even her but a Verified account story. I think further investigation will be done & the reason behind deleting everything can be because Mercedes must be trying to solve it at one end & from another end, Hacker must be trying to get it back.
I can't say anything about the recovery of the account but till now its hacked & if any update comes I update them here only.
Determination
Question is only one, "How safe are we on Internet", if a Verified Brand account can be hacked this easily so what about normal people who share private photos, videos, msgs to each other day-night.
If a company can lose 6.7M+ Followers account so how can we be safe. This question comes whenever this type of news appears.
I suggest every reader put a 2-Step Verification on your accounts to keep them safe a bit more & put a Hard Alphanumericsymbolized password.
-Thanks for Reading.