Warning
: Undefined array key "banner_ad_width" in
/home/u710754889/domains/freshfounder.com/public_html/wp-content/plugins/quick-adsense-reloaded/includes/render-ad-functions.php
on line
360
Warning
: Undefined array key "image_width" in
/home/u710754889/domains/freshfounder.com/public_html/wp-content/plugins/quick-adsense-reloaded/includes/render-ad-functions.php
on line
360
Warning
: Undefined array key "banner_ad_height" in
/home/u710754889/domains/freshfounder.com/public_html/wp-content/plugins/quick-adsense-reloaded/includes/render-ad-functions.php
on line
361
Warning
: Undefined array key "image_height" in
/home/u710754889/domains/freshfounder.com/public_html/wp-content/plugins/quick-adsense-reloaded/includes/render-ad-functions.php
on line
361
Warning
: Undefined array key "banner_ad_width" in
/home/u710754889/domains/freshfounder.com/public_html/wp-content/plugins/quick-adsense-reloaded/includes/render-ad-functions.php
on line
360
Warning
: Undefined array key "banner_ad_height" in
/home/u710754889/domains/freshfounder.com/public_html/wp-content/plugins/quick-adsense-reloaded/includes/render-ad-functions.php
on line
361
Zoom App Hacking Users Gmail account for personal use- with 100% Proof, yes right it's true but How? well, let's see. Earlier I posted about Zoom Alternatives that showed some top Best Alternatives of Zoom App but today I got a message from my friend that he has found suspicious Login into his Gmail account without his permission even after 2-Step Authentication enabled, that is why today I am going to share you Proof & how Zoom is Hacking your Data & Breach users as a doll that can suspect on your privacy as you should stop using it now!
---
Today morning I got a message from my friend saying that his account has been Logged-in into a Samsung's Tablet which he doesn't know about as he is an iPhone 11 user & for lappy, he uses Mac, not only him but his entire family is an Apple user but the Login was of an Android Device.
How Zoom App Hacked my Friends Gmail Account?
The story & doubt started when his younger brother asked him to log in to the app as his school classes were going on onto the Zoom so he logged in in-his mac using his own Gmail-ID into Zoom Mac on 6th April 2020.
After spending a night, the next day he gets an alert in his Gmail Notification that his Email has got some suspicious login from an Android Device that came out to a Samsung Galaxy Tablet(TAB3 Lite).
Check- Everything you need to know about Zoom Conspiracy- is it Chinese?
He reviews his activities & checked details, there were Site Visits on different Websites, Google Play Store, AndroidPolice.com visit, Google Analytics visit, Sotonic visits & some other Links that aren't working now, even have joined Zoom Meetings at 12 PM that doesn't make any sense at 12 PM IST for any meeting by any School or Collage.
Even after Gmail 2-Step Authentication, Hows Zoom is Breaching?
More confirmation came when he told me that no one has Android Device so how his account got logged into it? How Google Play Store was visited when there's no Play Store on iPhone, Why Breacher visited Android Police? What meeting was joined at 12 PM? Which kinda Links were that that arent opening now?
I asked him to send a Voice Note about the incident that I am attaching here.
Voice Note of with Proof of Zoom Hacking Gmail:-
As being his friend he asked me about all this & this only happened only after Zoom Login because nothing like this has happened before with him, he got suspicious & reached out to me.
He stated that he has enabled 2-Step Verification but while logging into the Zoom he has entered OTP & I think from that moment Hacker has got access.
Zoom Hacked Gmail Account for Personal use Proof: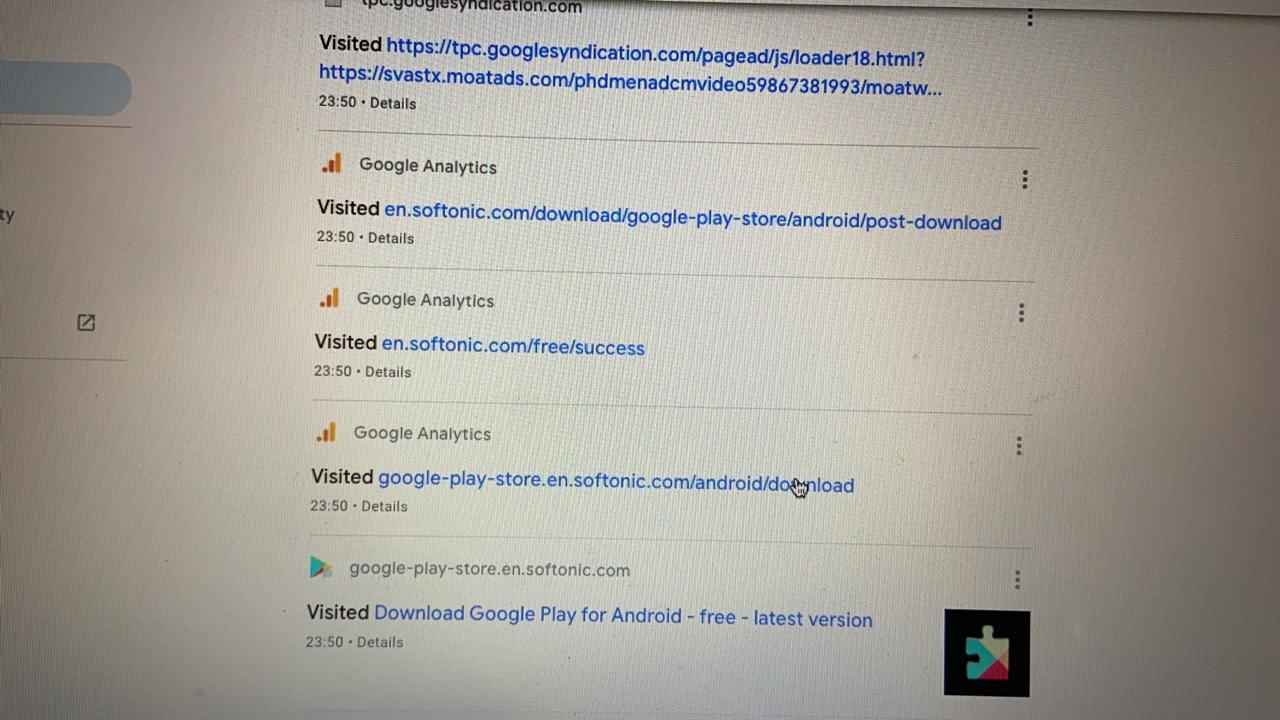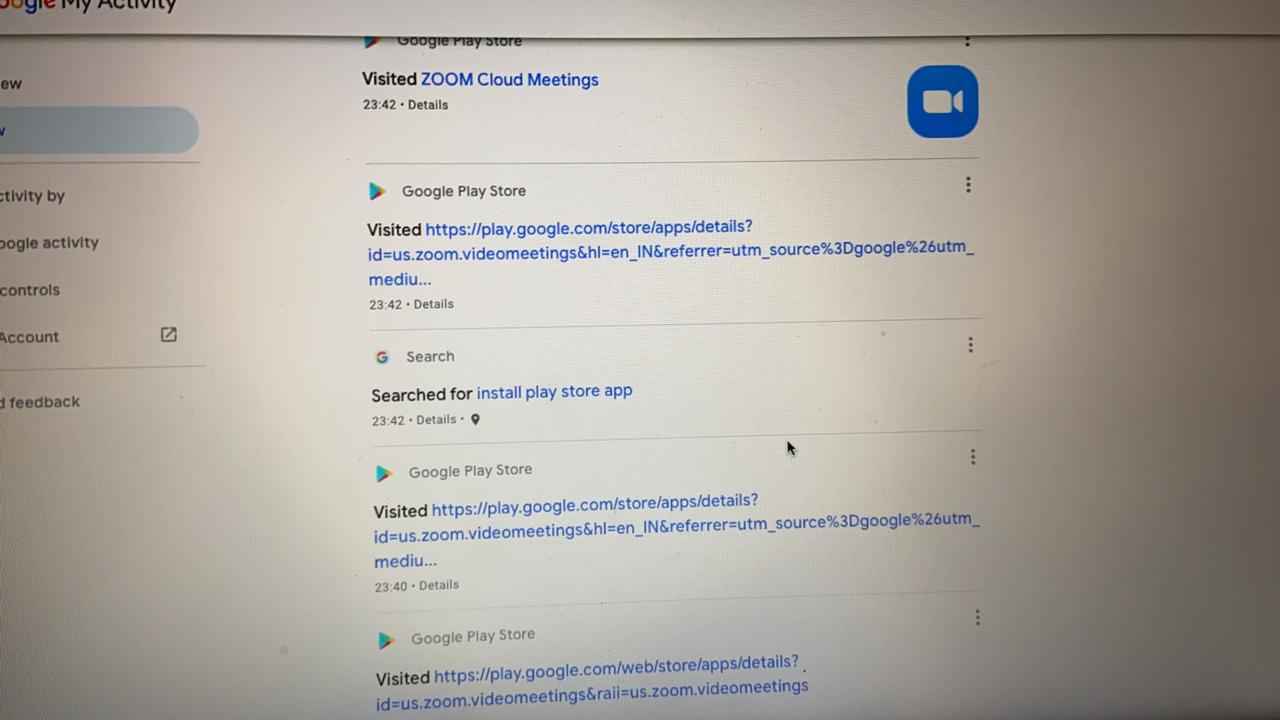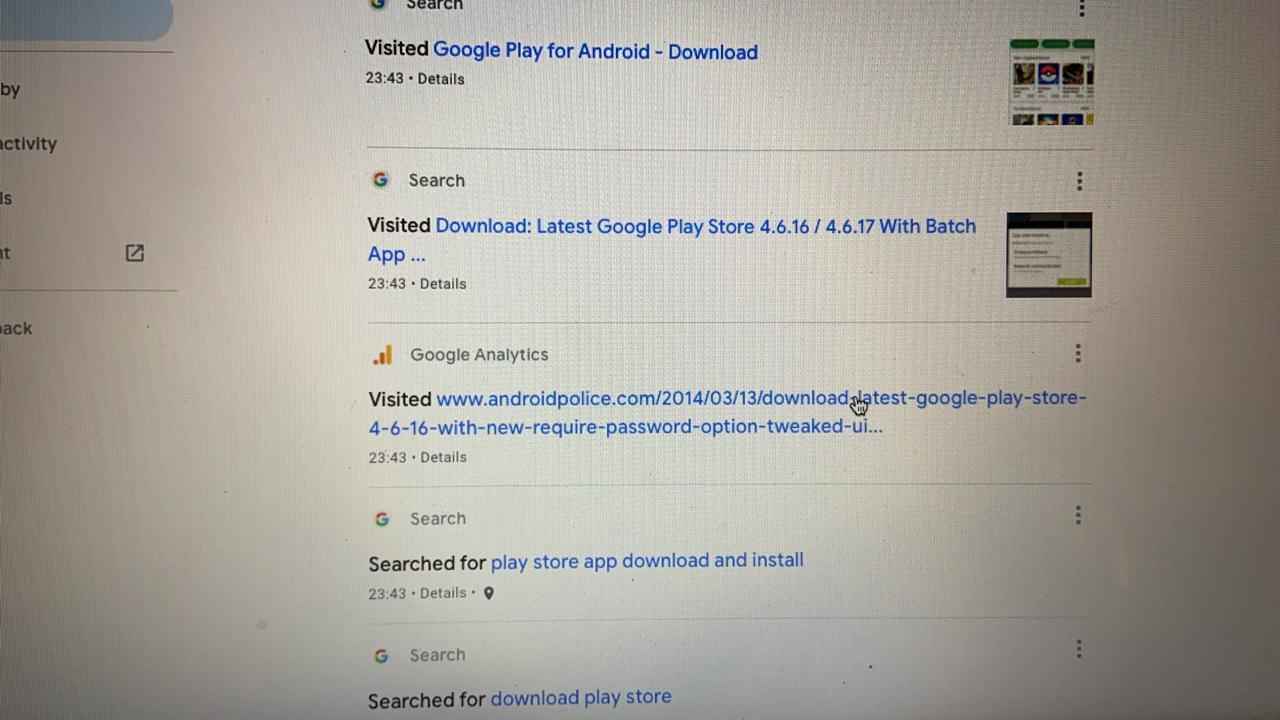 Windows & Mac both are not Secured using Zoom :
According to early reports, Windows or Mac users who use it on Desktop have more openings slots as Hackers can directly beach out data out of your system when you download the App & give access, Data can be breached without your permission & knowing so its a noticeable thing if you using it on your Desktop or Lappy.
Moreover, the tension is Apple is said most secure environment but if Apple can be hacked or anyone can gain access to your Gmail just by Login-in into the App or Downloading the App so how dangerous it is.
He also told me "When I tried to Login anonymously so it denied the access", which means you are left with only 1 option to get in.
How Gmail Access can Exploit you Publically using Zoom App?
If you don't know that Gmail is connected to your Gallery & with every information that Google stores so if someone has your Gmail access then you are an open book for anyone, your- Web Visits, Photos, Videos, Contacts, Chats, Apps access, Social Media, etc. can go just in a snap.
This isn't a joke because people think what company will do of all this data but my Dear you can be analyzed & can be tracked including what kinda person you are, what you do, whos connected with you, your behaviours & all other things. And it is not only you but loads of others so a company can be built an empire with this data and can sell it to advertisers to bring make you a Public toy or Money Machine.
This is suggested to look & switch from Zoom to alternatives as if this doesn't stop now so you can become a Victim.
Hope you share it for awareness & try to let others know about it,
-Thanks for Reading.